Greenbelt Hospitality is a collaboration between Matt Moore, a generational farmer, and Aric Mei, a generational restaurateur. Together, they have created an innovative business model that embeds a new type of restaurant experience into a working urban farm.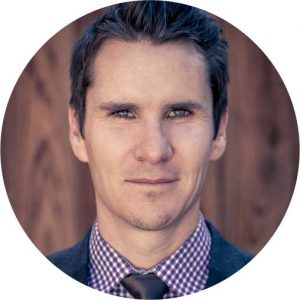 Aric has been working in restaurants since he was old enough to see over the kitchen counter. His rich experience in the family business coupled with his extensive education in art and design all came together in 2009 when Aric opened his restaurant, The Parlor Pizzeria, proclaimed by The Food Network as the best pizza in Arizona.
theparlor.us
phxpublicmarket.com
thousanddesign.com
MORE >
While industry experience is a large part of the Parlor's success, Aric's love of designing and building objects also plays a prominent role; one that can be seen throughout the hand-crafted interiors The Parlor is known for today. In 2013 Aric designed the new iteration of the hugely important Phoenix Public Market for local celebrity Chef Aaron Chamberlin, helping transform a failing grocery store into one of the busiest and most successful restaurants in downtown Phoenix. Aric is dedicated to building community through the combination of food and design cultures, and finding the perfect balance between thoughtful design and functional workspace.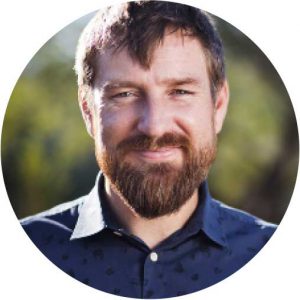 Since the 1920's, the Moore family has been farming land in the west valley of Phoenix. Matthew began running the family business in 2003, turning his attention to the local organic market. He lectures on art and agriculture across the country from San Francisco to New York, and most recently appeared at the 2014 TEDxManhattan.
urbanplougharts.com
matthewmoore.com
MORE >
Over the course of 4 generations, the Moore family has grown hundreds of crops, and innovated in fields of cotton, and root vegetable production. The Moore family has been recognized by national farming organizations as innovators in agriculture for the Southwest in numerous fields from growing organic cotton in the early 90's, as well as pioneering the production of jumbo carrots in southern Arizona. Matthew Moore returned to run the family business in 2003, turning his attention to the local organic market while continuing to manage the family's larger farming operation. He and his wife created CSA programs (Community Supported Agriculture) that have fed hundreds of families, engaged in direct market farming with local restaurants, and introduced summer parsnips production in Arizona for a national market. Moore's accolades as a farmer are only surpassed by his international art career, where his love of art has merged for his love of farming. His video and installation artwork are exhibited internationally. Moore lectures on art and agriculture across the country from San Francisco to New York, most recently at the 2014 Tedx Manhattan. He has shown his work from Sundance Film Festival to the International Soil Conference In Seoul Korea. He has been featured in publications including Dwell, Metropolis Magazine, Architecture magazine, Art Forum, and Art in America. This history has given Moore a unique prospective on how growing and providing food to people can feed more than there biological appetites and that society hungry for a deeper knowledge of where and who their food comes from.